This is from my 2018 calender either the April or the October page.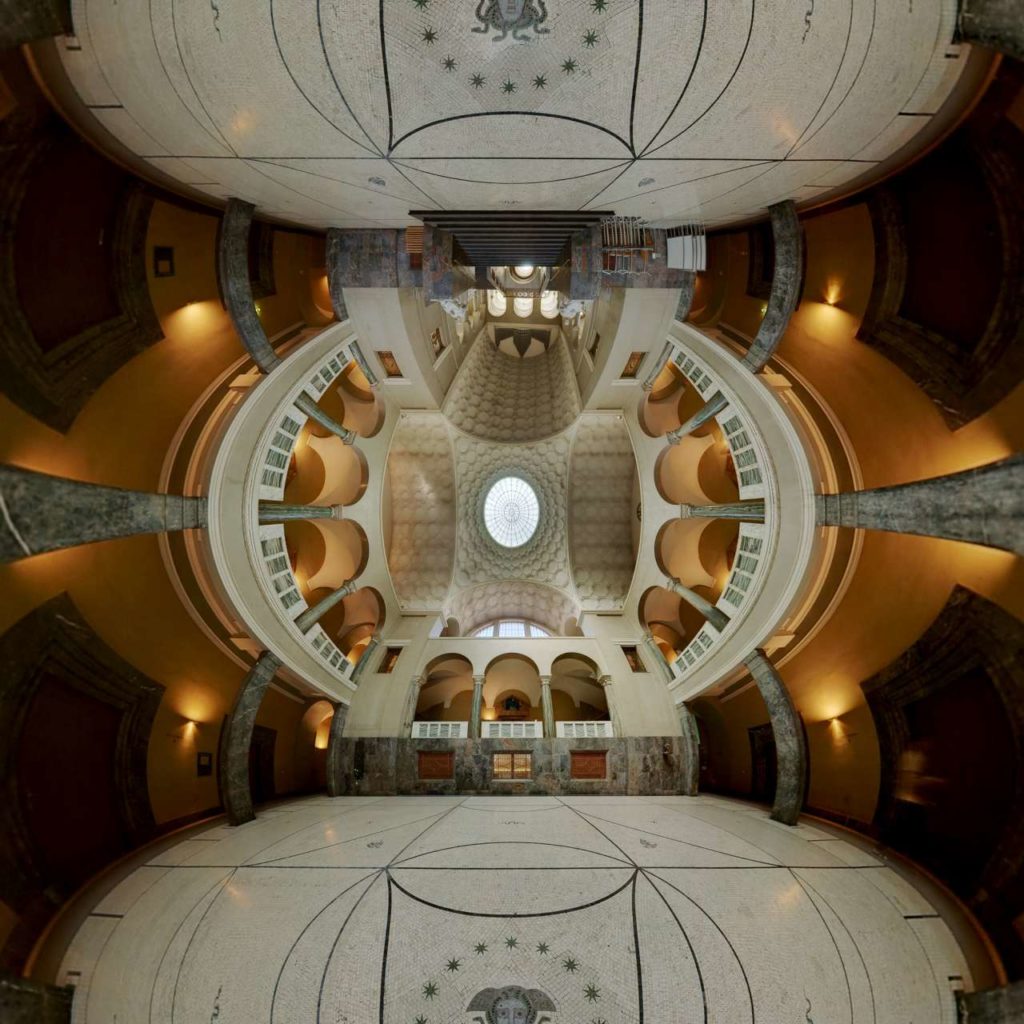 See the interactive version here.
Related Posts
Under the Eiffel Tower – Droste Spoked Wheel
Standing at Ófærufoss – again
Protestant Church in Bad Hindelang
Central atrium of the Block Arcade
Reprojected Alter Südfriedhof Munich Entrance
Castle Rock near Lynton (Devon, England)
Rebuilding the historic center of Frankfurt am Main.