This image shows a reprojected image of the Sesimbra Castle Church. The projection is transverse mercator.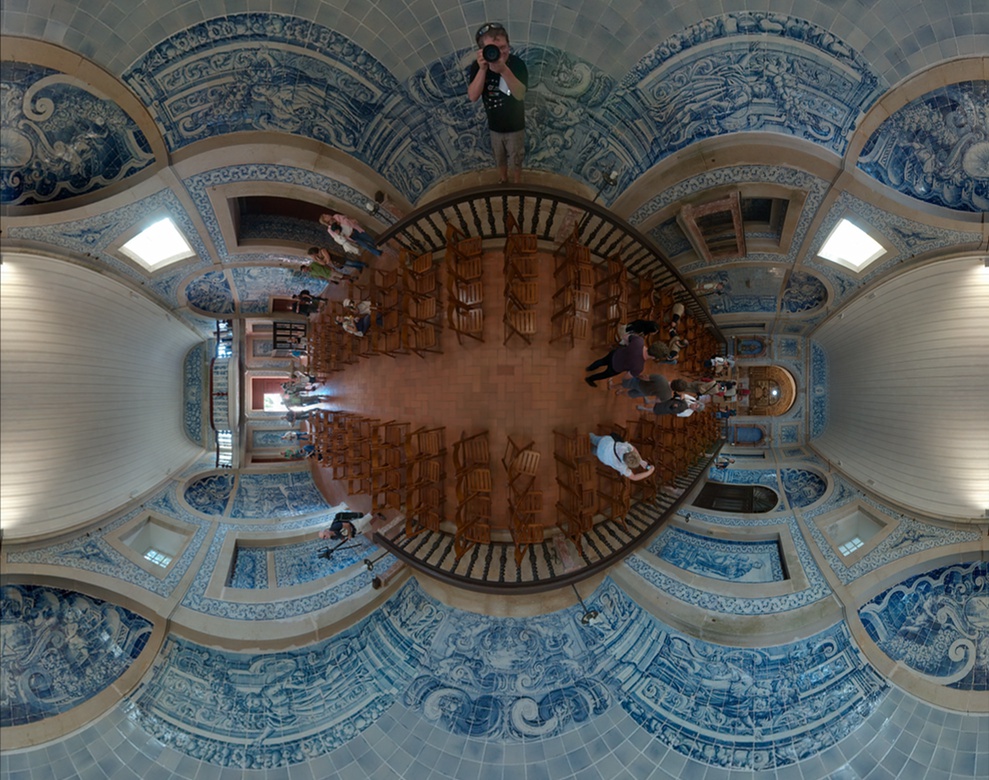 Show on map
Related Posts
Parish Church Bad Hindelang – Stereographic Down
Haagse Passage – Transverse Mercator Middle
Reprojected Three Green Stripes
The Treasury Table Shot 1
Reprojected city center of Niederursel
Ponte de la Madalena, Venice
Reprojected spherical panorama at Víti (Krafla, Iceland).
Wheelchair Mounted Ladybug Spherical Video Camera
Haagse Passage – Droste Triple Spiral