I made the original panorama for the upcoming WWP event "Mortality". You find it here.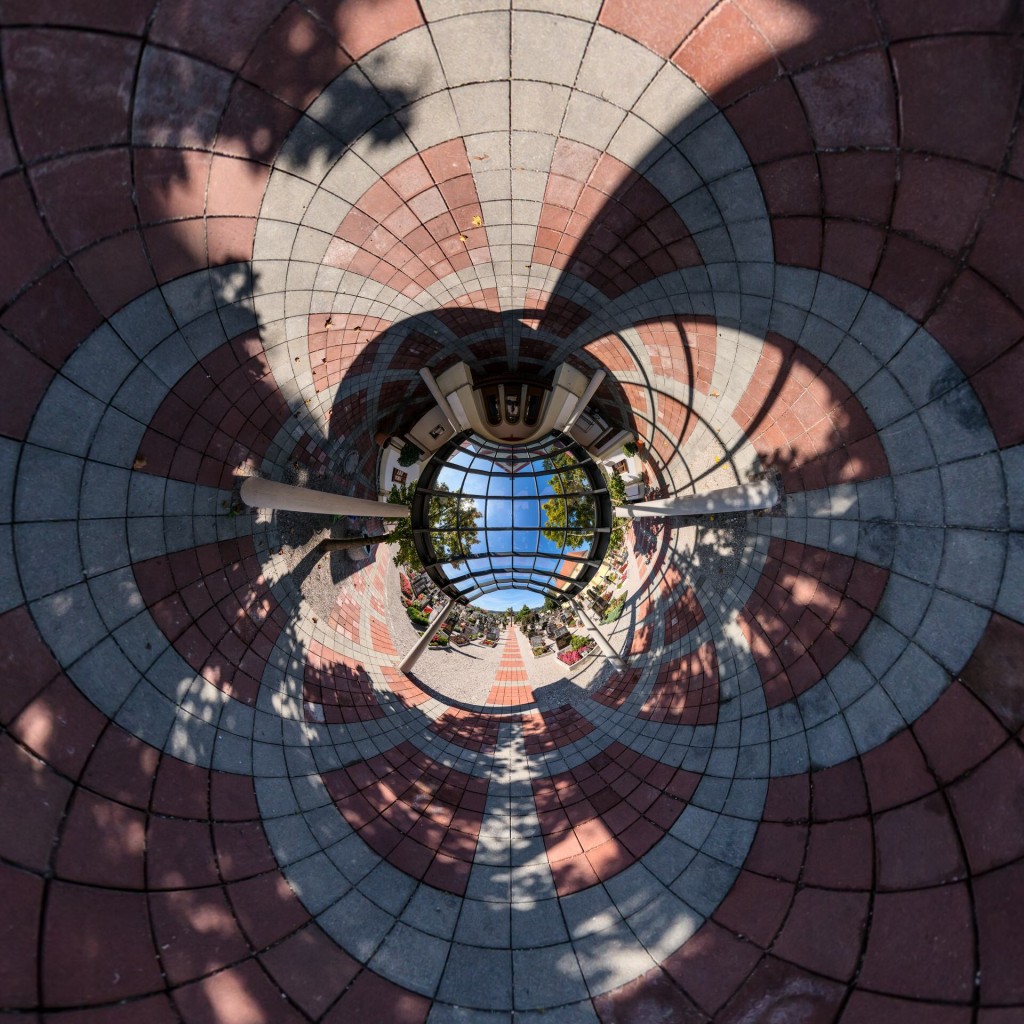 Show on map
Camera Maker: SONY Camera Model: NEX-6 Exposure Time (sec): 1/250 F-Number: 7.1 Focal Length (mm): 7.5 Lens: Walimex 7.5mm/F3.5 ISO: 100

Related Posts
View over Mount Cavendish Reserve
Wendelstein View Point Gacher Blick
Standing inside Umpherston Sinkhole
200 years Oktoberfest innkeeper procession city
Ponte de la Madalena, Venice
Prague Castle – Changing Of The Guard
Heini Klopfer ski jump (at the base).
Reprojected Mausoleum of the Family 'Von Gans'
13 years of history in a single panorama